Wednesday 7th December
Pub Night – The Woolpack
Jim
Meet for a drink from 8:30pm at the Woolpack in Mildmay Road, Chelmsford, CM2 0DN. View Larger Map
---
Sunday 11th December
Sunday Walk: Pleshey & Howe Street
Ali
Meet in the public car park at Great Waltham village hall at 10:30am (in South Street, just off Chelmsford Road not far from "The Stores", see map) for a lovely 6 mile walk taking in Pleshey and bits of the Essex Way to get to the Green Man at Howe Street for about 2pm. After a late lunch, it's about another mile to get back to the cars, so please bring a torch as it will be twilight.
The plan is to have lunch at the Green Man's impressive carvery, but we will need to book so let Ali know by 30th November if you want to join us for the lunch.
---
Wednesday 14th December
Committee Meeting
We'll be looking at walks and Wednesdays for March – please come along and share your ideas.
---
Saturday 17th December
Christmas Party
Cress
This year we are trying a new format for our ever popular Christmas Party. The venue will be Chignall St James Village Hall, as usual, but we will be having a bring-and-share buffet, rather than the full turkey dinner.
We will be holding our annual photo competition at the start of the evening with the usual categories of:
· Best Portrait
· Best Landscape
· Spirit of YHA
· The caption competition
So please bring prints of your best photos of the last year to share with everyone.
Dave & Helen will be hosting a quiz whilst we tuck into our buffet, then we'll launch into an evening of music and dancing.
Please let Cress know if you're coming so we can do some coordination of the grub.
We'll be asking for a donation of about £2 each on the evening to cover hire of the hall.
To find it (grid ref TL665108, see map), take the A1060 (Rainsford Rd./Roxwell Rd.) out of Chelmsford; turn right at lights into Chignall Rd., after 1 mile turn left (Mashbury Rd) signposted Chignall St. James. Hall is on the left after almost 2 miles.
Please bring a contribution for the buffet and bring your own drinks. Starts from 7.30pm.
---
Wednesday 21st December
Offa's Dyke Talk & Slide Show
John
Join us for a talk on the landscape & history of this massive earthwork barrier between the ancient kingdoms of Mercia and Powys.  It's also a long distance path which could be a future expedition for us.
---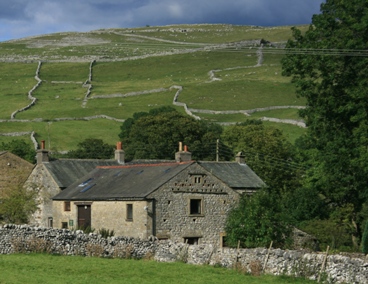 Wednesday 28th December 2011 to Monday 2nd January 2012
New Year Trip to Malham in the Yorkshire Dales
We'll see in the New Year at Hill Top Farm Barn, a comfortable and spacious bunkhouse on the edge of Malham village in the Yorkshire Dales National Park. The famous Malham Cove, the  Limestone Pavements, Gordale Scar and Malham Tarn are all just a short walk away, and the Pennine Way passes within 200yds. And there are two pubs nearby.
The bunkhouse, converted from a traditional Dales barn, is well equipped, has full central heating, and magnificent views over Malhamdale! We've booked it for 5 nights.  There are some 2-bed and 4-bed rooms available as well as larger dorms. The bunkhouse is at the north end of the village, off the road to the Cove (grid ref SD899631, see map).
Directions: pass the Buck Hotel on your left, keep left and head straight on. Pass a wooded area on the right, then a tea room called Beck Hall. About 300 yards past Beck Hall take a sharp turn left up a concrete lane. The bunkbarn is the last building on your left and parking is to the far side of the barn.
Pillows are provided, but you need to bring a sleeping bag.
Deposit £40 to book your bed please. (Total cost will be about £26 per day including all meals, plus about £30 towards petrol for those sharing lifts from Essex)
---
Note: Unless otherwise stated, Wednesday events start at 8.30pm at the YMCA in Victoria Road, Chelmsford